Big things can come in small packages – just have a look at your tiny bathroom. They are often the smallest room in any home. With limited square footage, lack of natural lighting, and the number of fixtures to squeeze in, you're more likely to feel cramped and claustrophobic. It makes a small bathroom one of the most challenging spaces to decorate. But if done right, the whole room can become brighter and more spacious. You can experiment with a soothing colour palette, eye-catching tiles, and minimalistic hardware and you can easily strike a balance between the form and size of your bath space – regardless of its size.  
Here are the top 10 ways to make your small bathroom feel more sizeable: 
Tip 1: Stick to soothing colours
Using too many contrasting colours can make your bathroom look smaller and more cramped. Choosing soothing colours will give your bathroom a warm and serene feeling. A soft mint-green hue reflects natural light and make the space feel more open. The more light there is in your bath space, the more airier and open it will feel. 
Tip 2: Go for a frameless glass shower screen 
Installing a frameless glass shower screen will open up your bathroom by reducing visual barriers and will also allow the light to enter into your shower area, unlike old-school textured glass shower screens that come with bulky frames.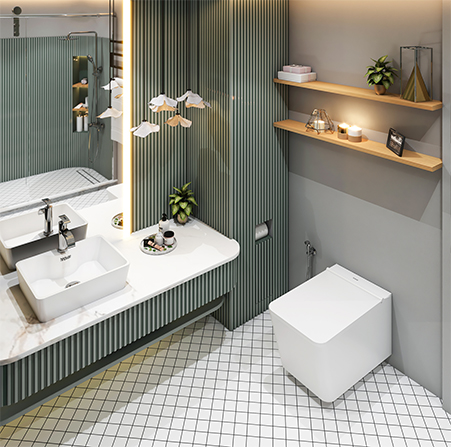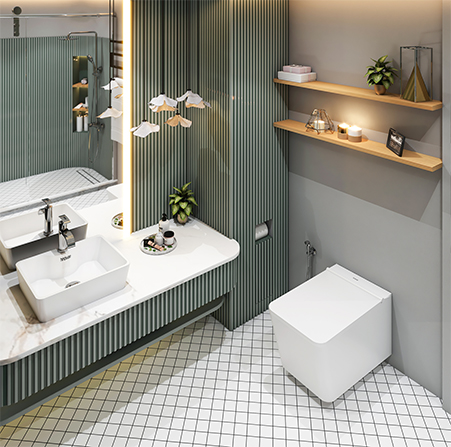 Tip 3: Mirror a whole wall 
Using large mirrors above the vanity adds charm to your bath space by producing a lofty effect and creating an optical illusion with its reflections. You can also install a decorative pendant light close to the mirror as it will reflect the light back into your bath space, thereby making it look more spacious.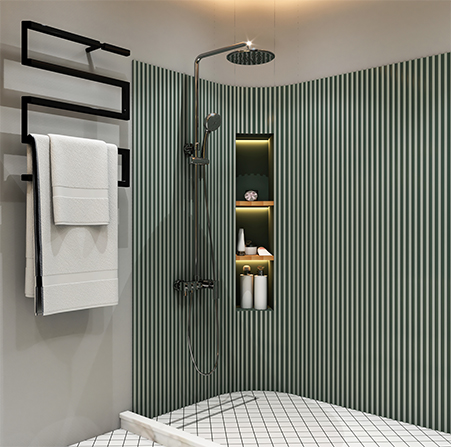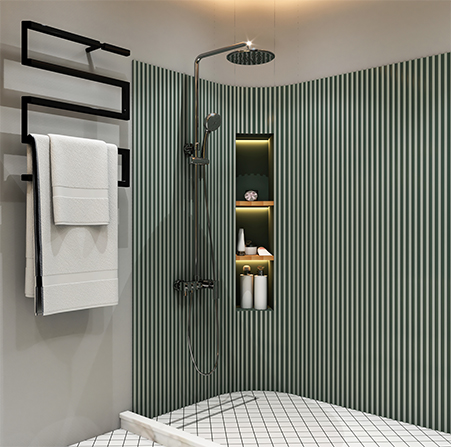 Tip 4: Install a wall-to-wall floating vanity counter
The wall-to-wall floating vanity counter allows for a full-length bath while providing family-sized storage too. It can open up a small bathroom by freeing up floor space that lets more air and light pass through. Choose your vanity wisely as it says a lot about your bath space.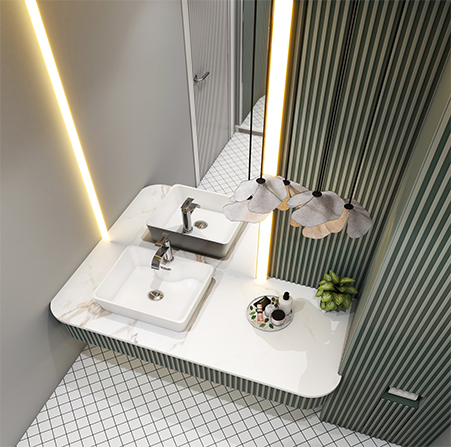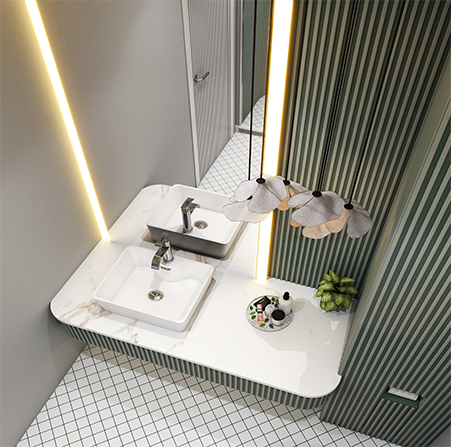 Tip 5: Add shower and bath niches
Shower caddies aren't attractive and add more visual clutter to your bath space. For better use of space, install bath and shower niches on your renovation checklist. Apart from being visually appealing, they provide easy access storage for all your essentials.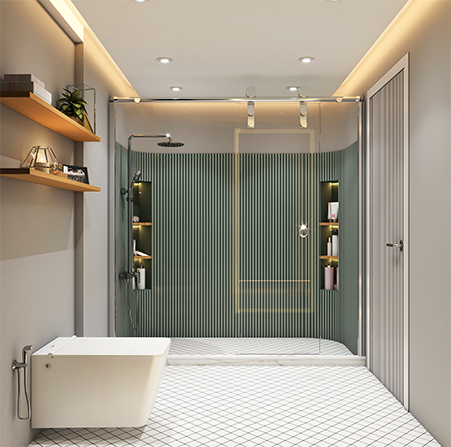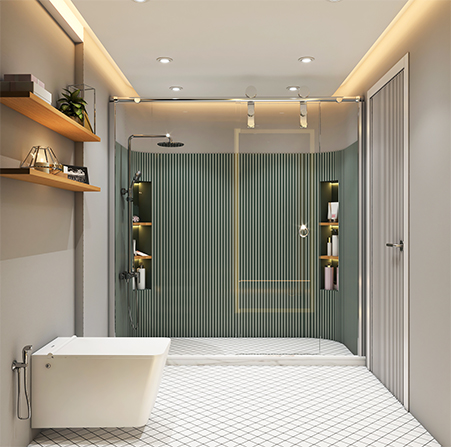 Tip 6: Upgrade your bathroom accessories
Towels complementing the theme of your bath space, sophisticated golden lighting, and minimalistic furniture add to your bathroom's personality. In fact, lighting and bathroom fixtures are like the jewelry of your bath space. Use them to bring a little glamour into your bathroom.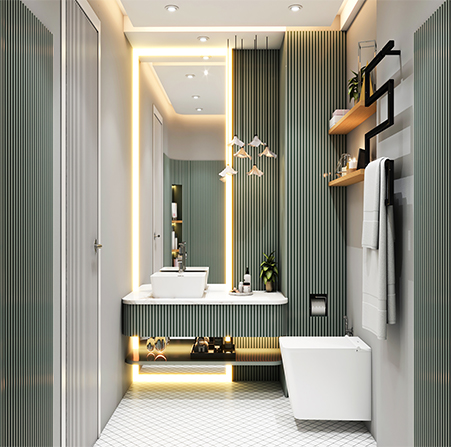 Tip 7: Pick light-patterned white tiles
Choose light or plain tiles over heavily patterned ones because complicated patterns can make your bath space look busier. Opting for white-coloured tiles will give your bathroom a more harmonious look which will make it brighter and more spacious.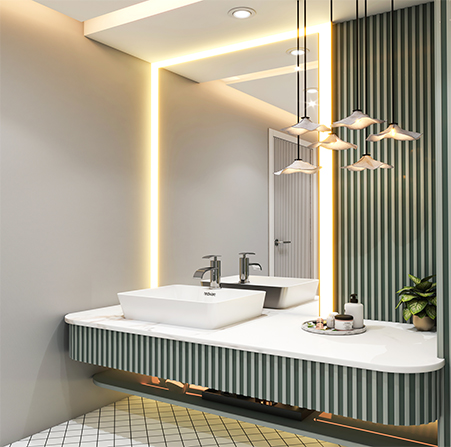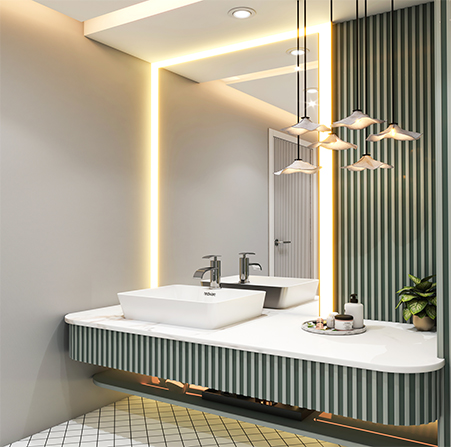 Tip 8: Backlight the mirror
This is a chic and modern way to amplify light and give your bathroom an aesthetic look and feel. Backlit mirrors won't cast shadows on you because they emit an even amount of light all around you, thereby adding a decorative ambiance to your bath space.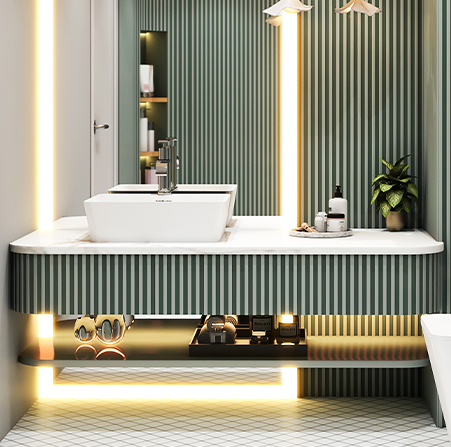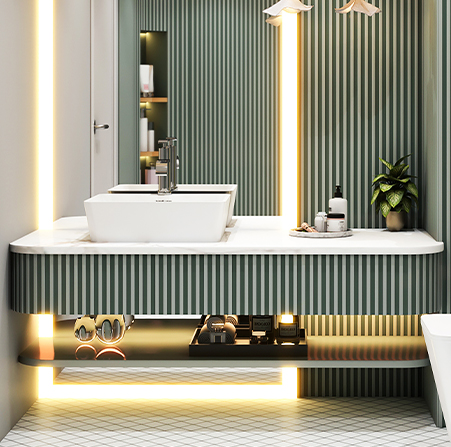 Tip 9: Use a ledge to create space 
Some of the best small bathroom ideas are all about creating space for storage, including your soaps and bottles. A narrow ledge along the entire length of your bathroom is the perfect space for keeping all your essentials and make your bathroom look more spacious.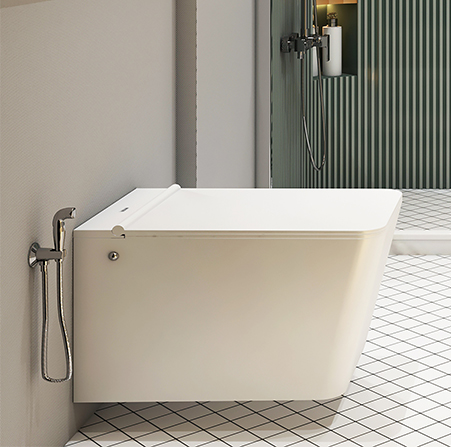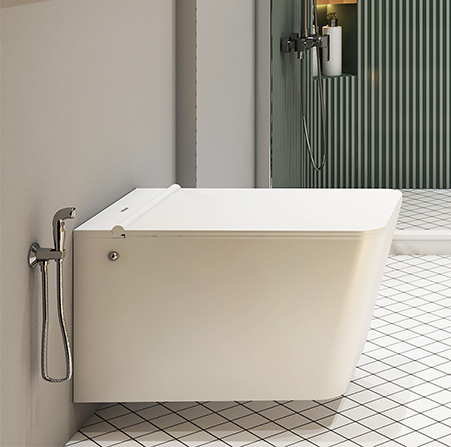 Tip 10: Choose a wall-mounted water closet 
A wall-mounted water closet is a real space saver. It's stylish, modern, and easy to clean. If you wish to give your bathroom an elegant and minimalistic look, choose your bathroom sanitary ware wisely.