"Change is the only constant," they say. And it is for this reason that innumerable people from across the world are upgrading their lifestyle by choosing the cutting-edge appliances emerging to make life easier and a bit more comfortable.
A tankless water closet is nothing but such a pioneering bathroom add-on that has gained immense popularity.  
You must be curious by now to know more about this. 
Here an attempt is made to give you a sense of how revolutionary this new addition to your bathroom can be. Take a look.
No More Wall Breakage is Required for Cistern Installation
You heard the correct one! 
Wall breakage is not imperative anymore for the water closet without a tank. 
The lesser installation hassles & the touch-free water closet design have greatly boosted their popularity, especially in shopping centers and commercial premises today. 
Nevertheless, their perks and stupendous aesthetics are now being desired in residential bathroom spaces as well.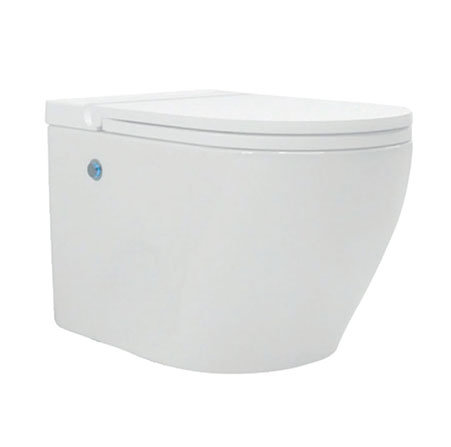 Shape & Design Options 
Tankless water closets are available in 2 shapes – 
a) Round shaped Tankless Water Closets
b) Square-shaped Tankless Water Closets
What's more, you can choose from a plethora of themes available. This way, you can get the coveted premium look for your bathroom space in sync with your interiors.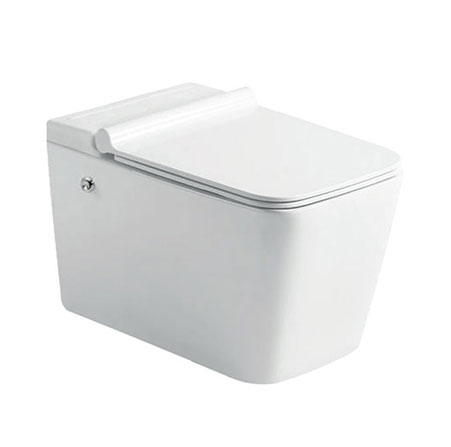 Perks of Using Water Closets Without a Tank in Your Bathroom:
Easy to Clean- The tankless water closets are pretty easy to clean when compared with the coupled toilets. The concealed pipework ensures no dust patch development over the years and you also have minimum surfaces to clean. 
Stylish & Space-Saving – Toilets featuring tankless water closets a must-pick for you if you desire a stylish & luxurious bathroom within a limited space. You can create a minimalist, sleek feel with this one. Additionally, the floor and wall-hung models tend to create more space in your bathroom which is ideal for small areas ensuring more breathability. 
Greater Convenience – A tankless toilet is much more convenient to use than the traditional ones. This is simply because the tankless water closet bowl fills quite fast. 
Fewer Damages and Issues – Unlike the traditional toilets, these tankless water closets are reported to have much less maintenance issues.  So you don't have to ever face inlets needing regular replacement or continuous drainage problems that are most uncalled for. A tankless water closet will bring forth much less issues. 
Conclusion
Now that you know how the tankless water closets are rendering the erstwhile stereotypical installations almost useless and simplifying life with their superior & ground-breaking features, you should give this a try and experience this next-gen technology for yourself. 
Don't forget to check out our Italian collection when you plan to go for it.